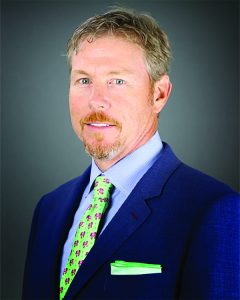 Courtney Wilson, DIA, is the president and founder of Fortify Insurance Group. He has nearly two decades of experience in the insurance industry, specializing in disability, life, long-term care, employee and executive benefits as well as coverage for various specialty risks.
Courtney and his team strive to be a trusted resource, providing customized and personalized support to clients as they navigate the complex and constantly changing world of income protection. He takes pride in providing ideas that help Fortify's clients engage in discussions about protection with their clients and fortifying relationships along with futures, families and businesses.
Prior to founding Fortify Insurance Group in 2008, Courtney worked for many years as a disability specialist in New York City. Courtney also has a strong sales background that helps our team provide clients with insights on selling disability and life insurance to their clients.
Courtney holds a Bachelor of Business Administration (B.B.A.) in Business/Corporate Communications from Clark University. He is a Disability Insurance Associate (DIA) as designated by the American College of Financial Services.